INDEPENDENT LIVING | ASSISTED LIVING | MEMORY CARE
Limited Availability Remains!
MERIT WINNER
2023 MULTIFAMILY EXECUTIVE AWARDS
Waterstone on High Ridge was honored to be recognized by Multifamily Executive Awards, which celebrate the industry's top people, projects and programs as they continue to raise the bar for creating innovative and thoughtful communities that cater to residents' needs.
See what Multifamily Executive has to say about our seamless, contemporary New England farmhouse design that beautifully reflects the area's history and landscape.
FIRST PLACE WINNER
FOR DINING DESIGN
Waterstone was honored to win the Senior Housing News Architecture and Design Awards for our community's exceptional dining design, created by the talented team at Elkus Manfredi. Waterstone focuses on creativity and choice not only in design concepts, but also in our culinary creations.
THRIVE AT WATERSTONE
At Waterstone, we're invested in our residents' growth and enjoyment, offering new possibilities and excitement at every turn. Our life enrichment teams plan a full calendar of engaging programs and events that appeal to unique interests – or even spark new hobbies and passions. Social, cultural, educational and wellness opportunities abound for Waterstone residents.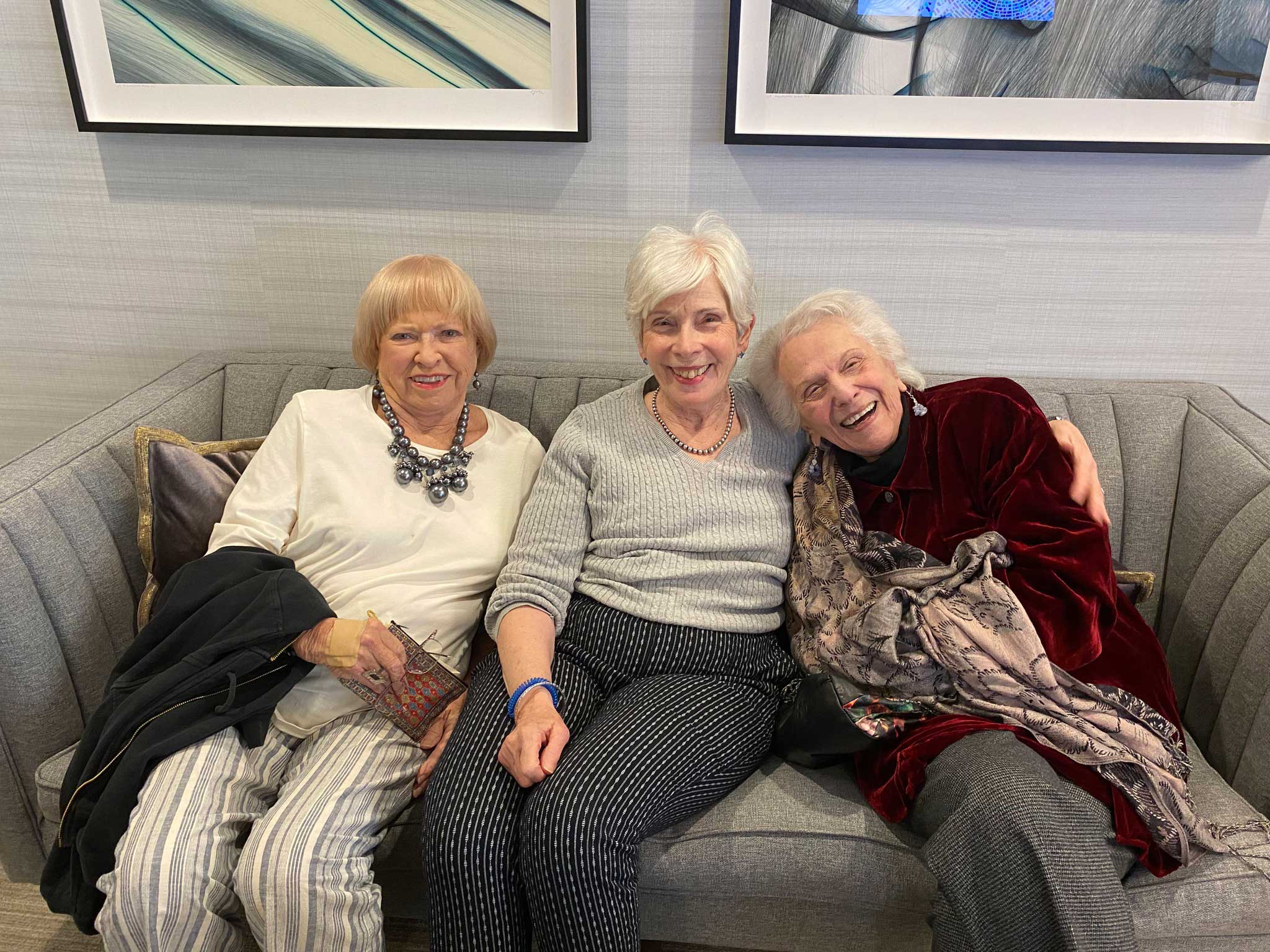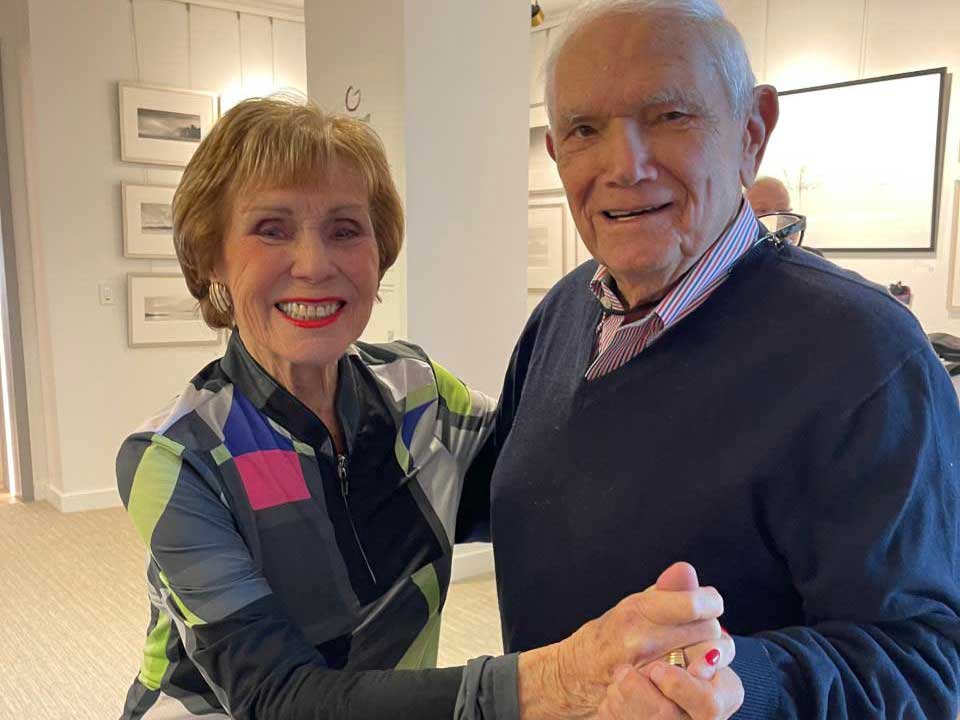 LIVING OPTIONS
As your care needs change, Waterstone on High Ridge can offer more support, from independent living, to assisted living, to memory care provided by Bridges® by EPOCH.
INDEPENDENT LIVING
Feeling at home means feeling free to live your life the way you want. Waterstone on High Ridge is designed to allow you to do just that.
ASSISTED LIVING
At Waterstone on High Ridge, you can get more support and personal care when you need it.
MEMORY CARE
BRIDGES® BY EPOCH
Memory care from the experts at Bridges® by EPOCH is available on site for those who need experienced, 24/7 care in a safe environment.
Life at Waterstone on High Ridge
FINE AMENITIES
Large, luxurious apartments. Fitness center and spa. Movie theater. Concierge service. See everything Waterstone on High Ridge has to offer.
EXQUISITE DINING
Enjoy fresh, locally sourced, seasonally inspired meals among friends prepared by a world-class chef.
HEALTHY DISTRACTIONS
An indoor pool, walking trails, fitness center with classes for yoga, Tai Chi and more keep you healthy and engaged.
AN ACTIVE LIFESTYLE
Follow your passions. Explore new activities and hobbies. It's all a day in the life at Waterstone on High Ridge.
IDYLLIC SETTING
Sited on a beautiful, wooded campus next to a conservation area, just minutes from shopping, restaurants and cultural activities.
HEAR FROM CURRENT RESIDENTS AND FAMILIES
Alan, Husband of Bridges at Waterstone Resident
"My children spoke to me about moving my wife into a facility that would care for her 24/7, as they noticed changes that were impacting me. Reluctantly, I moved her into Waterstone assuming she would return home after one month of respite care. Fortunately, she was very happy at Waterstone. I was very much pleased as well. My wife has been at Bridges for five months. I am so grateful for Bridges and the staff. The facility is first-class; beautiful, so bright and cheerful. The number and diversity of activities on the memory care floor are amazing. The staff is very attentive and caring. The food is as good as a top restaurant. My wife, who is a very selective eater, has been very pleased. Thank you, again, for your leadership in providing the care that my wife deserves."

– Alan, Husband of Bridges at Waterstone Resident
EJ M., Resident of Waterstone on High Ridge
"Life here at Waterstone is great. They offer a full day of activities if you choose to participate. The food is fantastic. It's a lot simpler lifestyle with less responsibilities. Plus, they're able to accommodate different levels of care onsite. While my wife lives in Bridges, we're able to see each other every day- and that works very well for our family."
– EJ M., Resident of Waterstone on High Ridge
Jennifer & Mark L., Residents of Waterstone on High Ridge
"Just think – no more property taxes, no more lawn care or exterior maintenance to our house – and the list goes on. We can lock our apartment and travel anywhere we wish without a care. We can eat anywhere we choose. We simply can enjoy a stress-free life, and we deserve that."
– Jennifer & Mark L., Residents of Waterstone on High Ridge
EJ M., Resident of Waterstone on High Ridge
"We have been so impressed with Waterstone. Everyone there has been incredibly knowledgeable and responsive, the apartments and common spaces are beautiful and the food is delicious."
– Whitney S.
LET'S TALK
Schedule a tour today to find out more about what living at Waterstone on High Ridge is like. We're happy to answer your questions and show you our premier apartments and convenient on-site amenities.