THRIVE AT WATERSTONE
At Waterstone, we're invested in our residents' growth and enjoyment, offering new possibilities and excitement at every turn. Our life enrichment teams plan a full calendar of engaging programs and events that appeal to unique interests – or even spark new hobbies and passions. Social, cultural, educational and wellness opportunities abound for Waterstone residents.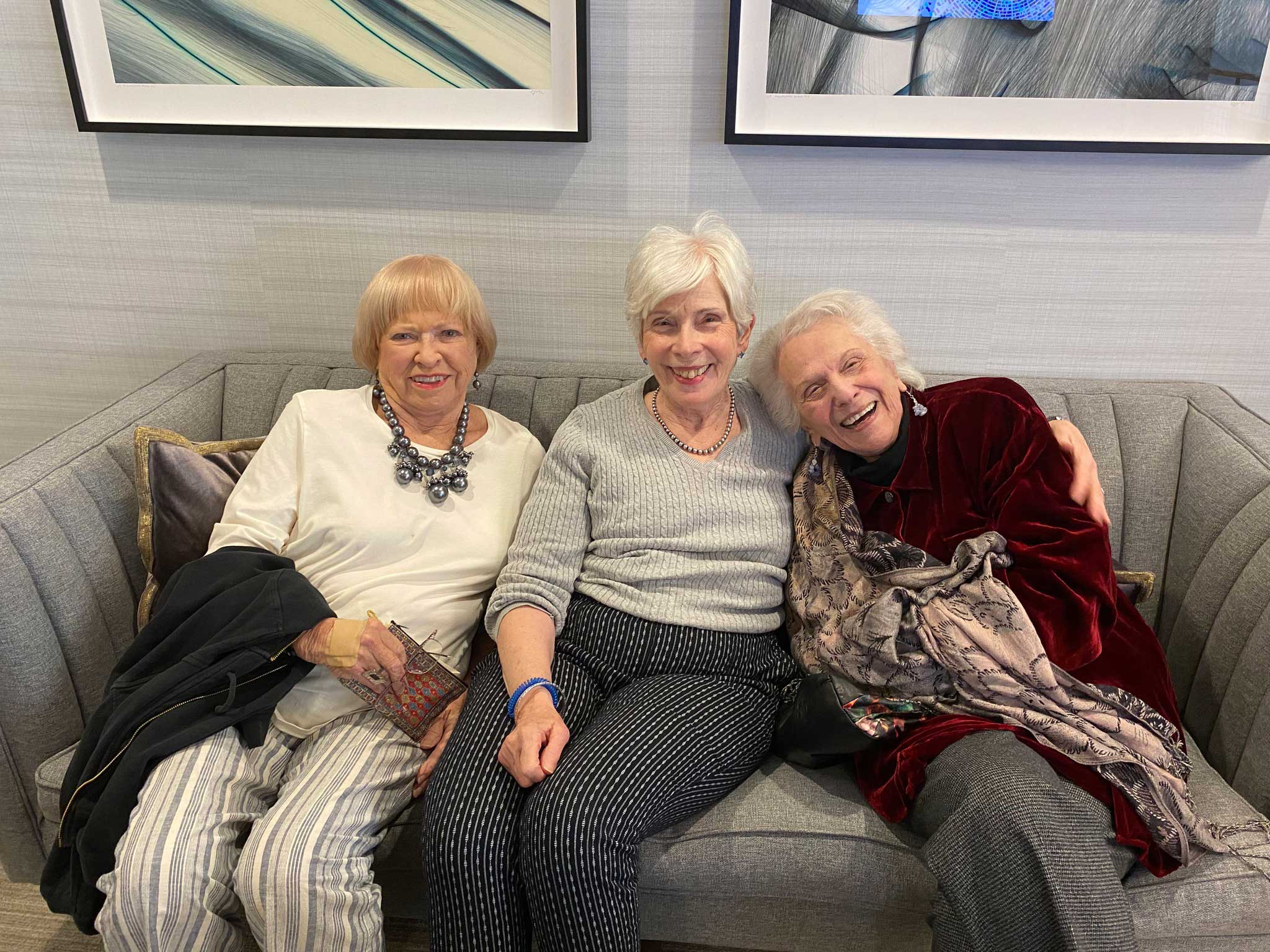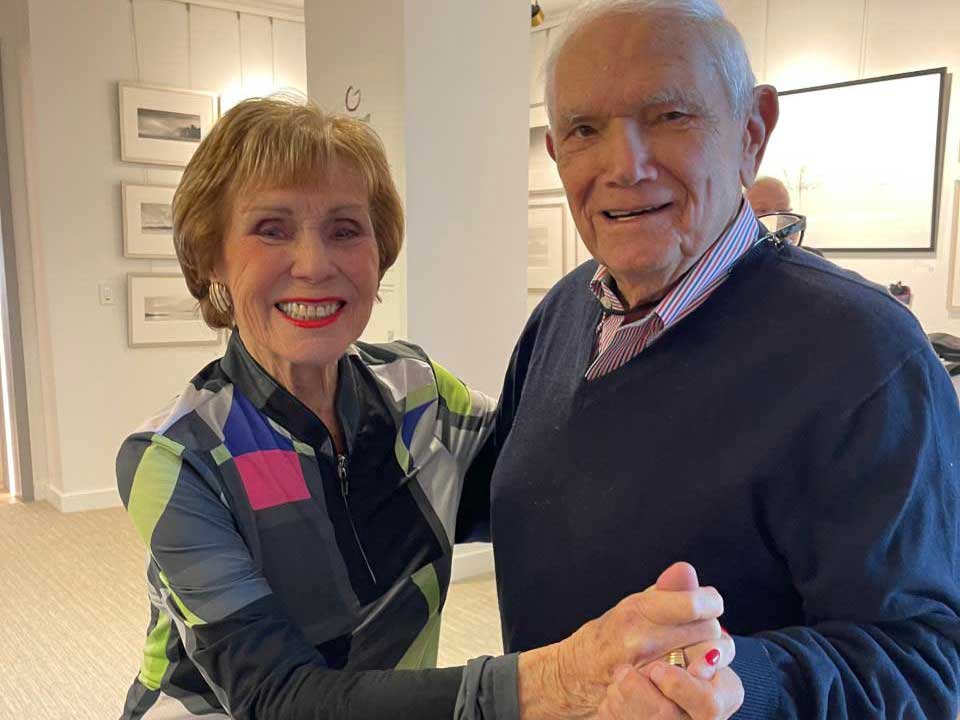 LIVING OPTIONS DESIGNED FOR EVERY STYLE AND NEED.
Waterstone Senior Living communities are equipped to support your needs now and in the future – with premier apartments, impressive amenities and truly carefree living. Choose from our three living options to find a lifestyle tailored to you.
INDEPENDENT LIVING
Waterstone independent living residents enjoy luxury rental apartments and an active lifestyle complete with dynamic programs, distinctive amenities and gourmet dining. For those who need a bit of support to remain living independently, on-demand supportive care is available from the comfort of your home.
ASSISTED LIVING
Waterstone's dedicated team members provide personalized care services and support along with engaging programs, chef-prepared dining and convenient amenities for those who need a bit more support to remain active.
MEMORY CARE
BRIDGES® BY EPOCH
Waterstone offers separate memory care support in select communities provided by Bridges® by EPOCH, a leading expert in caring for residents with dementia and Alzheimer's disease.
HEAR FROM CURRENT RESIDENTS AND FAMILIES
VIBRANT RESIDENT COMMUNITY
"I have been fortunate to have lived at Waterstone at Wellesley for the past ten years. This sentiment is based on the great staff we have at both the office and at the dining venue. These are the foundations which have made it possible to foster a vibrant resident community which enjoys fellowship and fun."
– Angel, Waterstone at Wellesley Resident
LIGHT UP OUR LIVES
"What brings comfort, security and purpose to a senior residence has to begin with a well trained and welcoming staff. Here at Waterstone, we are gifted with women and men who reach out to all residents with immediate response to our needs and suggestions. At the front desk, in maintenance, programming and food service we have consistently had incredibly hardworking and reliable persons who light up our lives."
– John S., Waterstone at Wellesley Resident
WATERSTONE'S STRONGEST ASSETS
"I have been a resident of Waterstone at Wellesley for eight happy years and I must say I feel one of Waterstone's strongest assets is its staff. They are competent, engaged, caring and are always willing to go the extra mile. I feel protected and cared about which is so important at this stage of my life."
– Vivian, Waterstone Resident
Impressive and Impeccably Designed Group Spaces
"The pandemic left my mother feeling isolated and deprived of social interaction. As it turned out, Waterstone was the best prescription we could have hoped for. The staff is incredibly warm, engaging, and available, always with sincere smiles on their faces. We really feel part of a wonderful community, so much so that "Mom's Place" has become a new destination for us- enjoying the company of other residents and staff in the various impressive and impeccably designed group spaces. In addition to making many new friends and sharing new experiences, mom now leads an active lifestyle and loves her beautiful new apartment. I highly recommend Waterstone to any adult (62+) eager to spend more time with friendly contemporaries in an elegant setting."
– Lisa, Daughter of Waterstone of Westchester Resident
EJ M., Resident of Waterstone on High Ridge
"Life here at Waterstone is great. They offer a full day of activities if you choose to participate. The food is fantastic. It's a lot simpler lifestyle with less responsibilities. Plus, they're able to accommodate different levels of care onsite. While my wife lives in Bridges, we're able to see each other every day- and that works very well for our family."
– EJ M., Resident of Waterstone on High Ridge
Jennifer & Mark L., Residents of Waterstone on High Ridge
"Just think – no more property taxes, no more lawn care or exterior maintenance to our house – and the list goes on. We can lock our apartment and travel anywhere we wish without a care. We can eat anywhere we choose. We simply can enjoy a stress-free life, and we deserve that."
– Jennifer & Mark L., Residents of Waterstone on High Ridge
EJ M., Resident of Waterstone on High Ridge
"We have been so impressed with Waterstone. Everyone there has been incredibly knowledgeable and responsive, the apartments and common spaces are beautiful and the food is delicious."
– Whitney S.
Annie, Resident of Waterstone at the Circle
"I cannot thank you enough for what you and your amazing team have done for me. I am so much happier than I have been in 2 years. Every person I have met on the staff is amazing."
– Annie, Resident of Waterstone at the Circle
Karen Z., Daughter of Waterstone at the Circle Resident
"I wanted to let you know how happy my mother is and thank you for the peace of mind my family has, knowing she's in a gorgeous apartment with so many amenities and activities."
– Karen Z., Daughter of Waterstone at the Circle Resident